Secure
Online Storage
At My-Tec.bz we are 100% committed to your privacy and data security. We believe that it is: "your files, your password and your business!"
Do you use an iPhone, iPad, Droid, BlackBerry, Palm or Handheld Computer? My-Tec.bz's encrypted online file system gives your Documents To Go 100% privacy and security.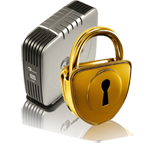 My-Tec.bz is your secure online storage space (your Internet hard drive). Whether you are looking to store your personal or business data, we've got a solution for you. Either way, you want an easy way to store, access, back up, and share your files with a peace of mind that all your data is secure and always accessible to you wherever you are.
Securely store your data online
No Hardware, so there is nothing to Break, Lose or Have Stolen
Easy to use
Store your data online, and access it anywhere-anytime
Access your files from anywhere in the world. There is no need to carry around any kind of hardware. Upload your files to your My-Tec.bz account and access them anytime-anywhere whenever you need to.
Secure multi-user access
Perfect solution for groups and small businesses, looking for collaborative work. Securely share folders between accounts, set up different permissions for different folders and different users. Share only what's needed and keep the rest of your data private and secure.